"Those who practice yoga remove the weeds from the body, so that the garden can grow."
* B.K.S. Iyengar (1918-2014)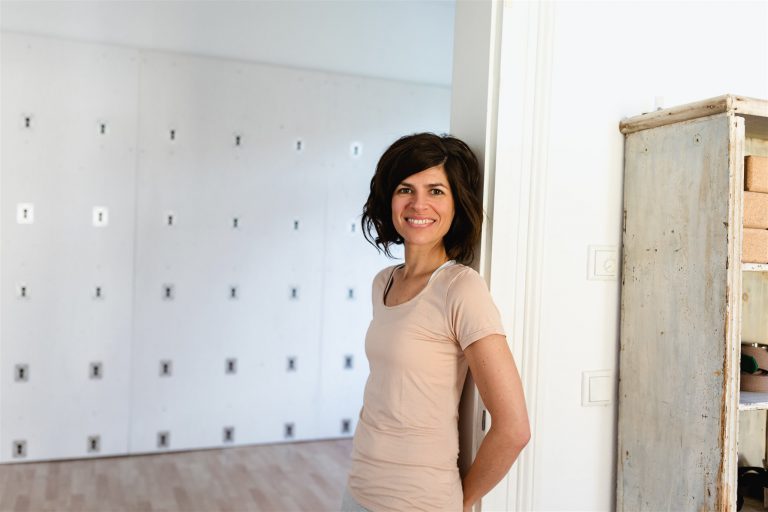 My personal history
I was born in Buenos Aires, Argentina. At the age of 22 and after finishing my sociology studies, I wanted to travel and make new experiences far away from home. On this life journey I lived in Madrid, Barcelona and London until I landed in Germany in 2011. Since then I have been living and working in Regensburg, Bavaria.



Because of my scoliosis I had to undergo different therapies with specialists in this field already as a teenager. In 2005 I finally discovered yoga for myself and have not stopped practicing and studying it since then.

With yoga I developed a better body awareness and finally was able to approach my scoliosis in a different way, accepting it and at the same time changing my posture by strengthening, toning and stretching the spine.


My special interest is the therapeutic and preventive side of yoga. I place particular emphasis on body alignment in postures and focus on the practice of breathing exercises to revitalize the entire body. For this reason I am fascinated by Iyengar Yoga. In this yoga direction I learned about the use and usefulness of the yoga wall, among other things, which I have been integrating into my daily practice ever since. Each time I am amazed at the intensity and depth with which it supports my practice. I want to make this experience possible for my students as well!


The idea of sharing yoga with other people inspires me. For me Yoga is a gift that I want to give again and again!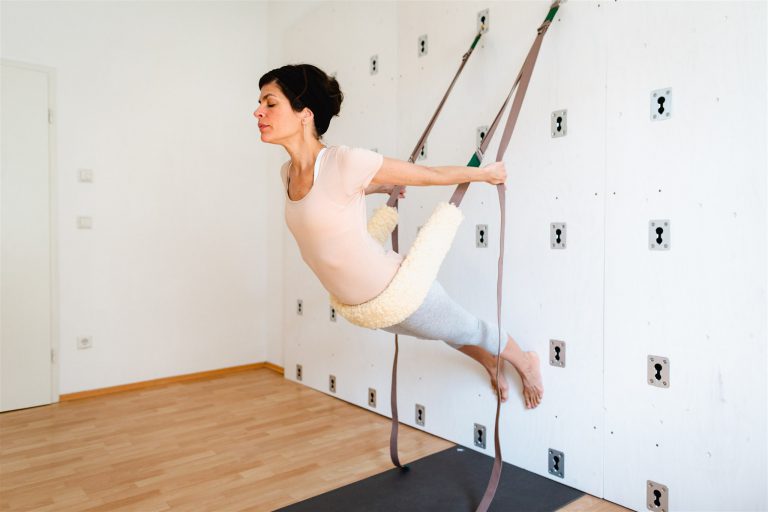 Characteristics of my classes
My Hatha Yoga classes are based on the fundamentals of Sri. B.K.S. Iyengar.
In my classes, exercises are held longer to allow a better focus on technique and breathing flow. It is especially important to me to consciously perceive the states of body and mind. To achieve this, I use body and breath as tools and guide the student with precise instructions.



I am inspired by various teachers, such as Sri. B.K.S. Iyengar, Dr. Geeta S. Iyengar, Indra Devi and Aadil Palkhivala. Teachers like Carrie Owerko, Roger Cole, Richard Hackenberg, Florian Palzinsky, Martin Zilbauer and Ralph Skuban (as well as others), have helped me to deepen the essence and philosophy of Yoga.

Trainings
March 2022 (on progress): Online-Seminar "Scoliose" by Fisiom. www.fisiomyoga.es
March 2022 / November 2022 (on progress): Online-Training "Functional Anatomy, Postural Care and Injuries" with Florencia Herkovits and Jimena del Fabro, Buenos Aires, Argentina (40 Hours)
February 2022: Online-Seminar "Deep Dive Anatomy: Neck, Shoulder & Torso"
Februar 2022: Online-Seminar "Deep-Dive Anatomy: "The pelvis, hips & lower back "with Alex Fraim
November 2021: Workshop " Yoga & Ayurveda against stress, anxiety & depression " with Alex Fraim
May 2020: Yoga & Ayurveda Online Session with Dr. Neelesh Taware and Richard Hackenberg
November 2019: 20 hours Yoga Wall Core Training Level 1 with Martin Zilbauer in Yoga Room, Brussels
October 2019: Adjustments for yoga teacher training with Isabelle Bartmann at Isa Yoga Regensburg
July 2019: Yoga & Ayurveda Workshop with Alex Fraim in Weiden/Amberg
May 2019: 300 hours American Yoga Alliance Teacher Training with Richard Hackenberg
December 2018: Yoga for seniors advanced training with Silke Wagner at Isa Yoga Regensburg
August 2018: Module 1 of the Yin Yoga Teacher Trainings (80 hours) with Helga Baumgartner
September 2017: Scoliosis therapy with Martin Probst at Markus Pschick Training Academy
December 2016: Prenatal & Postnatal Yoga Advanced Training with Triyoga Munich
September 2016: 100 hours of yoga therapy training with Richard Hackenberg
November 2014: 200 hours Yoga Teacher Training (Alignment & Movement) with Richard Hackenberg